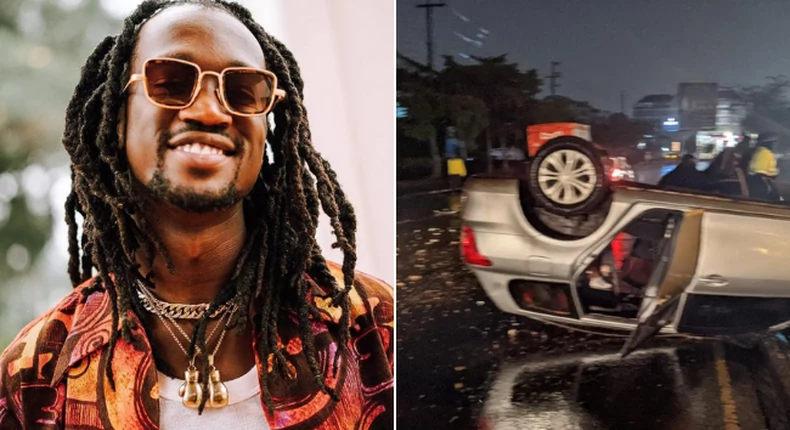 The vocalist from the now-defunct Ochunglo Group rushed to social media to confirm the news, as well as to express appreciation for living another day.
"It's nice to see another day." I was in a car accident the other day. Thank you, God. "Guys, be careful," he tweeted on his social media account.
The automobile was shown overturned upside down in the three shots linked, according to the viral photos viewed by Bright Kenya news, but he did not disclose any additional details about the occurrence or where it happened.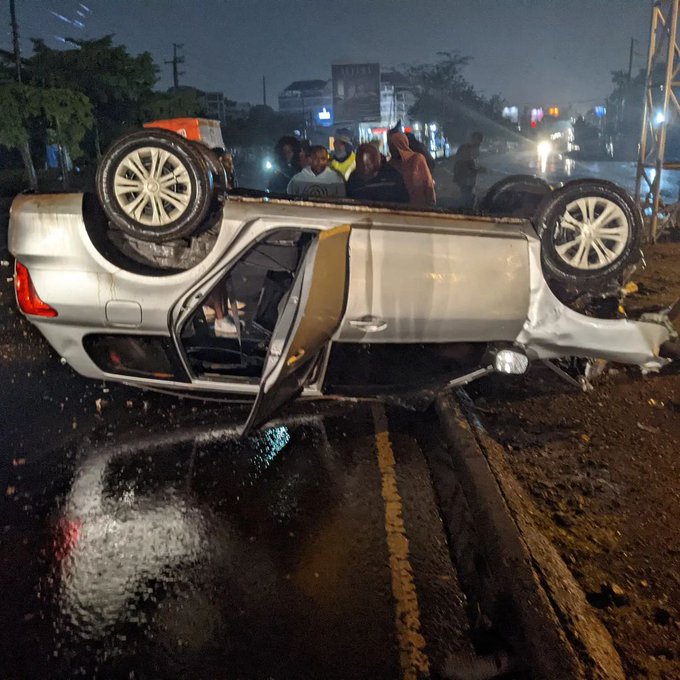 Benzema's vehicle at the accident site. /PHOTO CREDIT; TWITTER


Fans and celebrities raced to his comment area to express their gratitude for his bravery in the face of such a horrific situation.
The celebrity, however, was a member of the Gengetone Group's Ochunglo family, which had made headlines in prior years until disbanding early this year.
Benzema, Nelly, and Good made comprised the Ochunglo group.
Benzema and the team went on to say that they had to part ways since they were following different ambitions.
"To all of our supporters... We'd want to express our gratitude for your continued support throughout the years. You have treated us well, God has treated us well, and the music has treated us well. We've arrived at a moment when we each have our own set of goals and objectives. As a result, our decision to separate is a mutual one, and we recognized it as the wisest course of action. Thank you very much for your continued support!!! We'll get together again. "God bless you everyone," they said in a statement.